Have you been involved in a car accident that wasn't your fault?  We know the process can be quite frustrating.  You need advice you can count on.  Our job is to handle all the insurance claims, medical bills, and paperwork so that you can focus on your healing.  Once your file is ready, we will help you to recover a settlement against the at-fault party(ies).
There has been an uptick in pedestrian accidents and fatalities in Hawaii.   Call us to discuss your rights as an injured pedestrian, hit & run victim, or uninsured/underinsured claimant.
Personal injury law is all that we do.  We commit ourselves to obtaining the best possible results. With the experience that comes from handling hundreds of injury cases, we are prepared and happy to take the time to meet with you, free of charge.
Some people look at the hurdles of workers' compensation and think it is not worth the hassle.  Not Charlie Dang.  He's been helping injured workers for over 30 years.  He will help you get the best outcome and minimize the stress you face.
When injured on the job, workers can suffer life-changing injuries which take a toll on you physically, financially, and emotionally.
We take the time to review every point of your case and build it up to get the best result for you.
If the workers' compensation insurance company or your employer denies your claim, we step in.  We take the necessary steps to appeal your claim at the Labor Appeals Board.  We are happy to assist you during any step along the way to a successful resolution.
Did you fall on a poorly maintained walkway, or somewhere where inadequate warning was provided?
Slip and fall accidents usually happen in a public place where a customer slips on something that was spilled and falls.  Stores, public office buildings, and other establishments are required to maintain the surface of the floors and entryways of their buildings. Grocery stores also have strict regulations on how to handle wet spills.
These accidents are usually caused by negligence of the property owner.
Injuries such as torn muscles and ligaments or head injuries are common.
If you or a family member have been injured from a slip, trip, or fall, contact Attorney Charlie Dang for immediate help.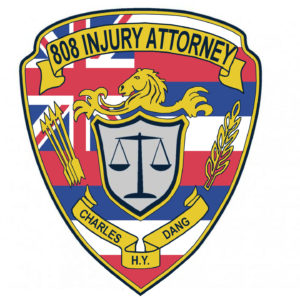 About Attorney Charles "Charlie" Dang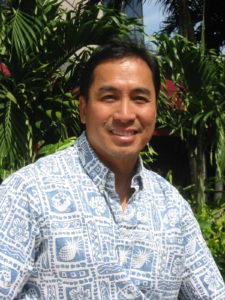 Charles Dang has practiced law in Hawaii for over 30 years.  His practice emphasizes worker's compensation and personal injury litigation and Charlie has successfully represented hundreds of clients in each specialty.
Education
J.D., University of San Francisco School of Law, 1985
American Jurisprudence Award Winner
McAuliffe Honor Society
B.A., Communications, University of Hawaii, 1978
Admission & Courts
Hawaii (all state and federal courts)
Memberships
Hawaii State Bar Association
Contact Us Today
Offering FREE initial consultation.
Disclaimer:  No attorney-client relationship is established by contacting the firm and no confidential information should be sent via the internet.