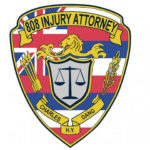 Disclaimer: No attorney-client relationship is established by contacting the firm and no confidential information should be sent via the internet.
DIRECTIONS TO OFFICE
From West Oahu: Take the H1 Freeway to the Pali Exit. Head towards ocean and the road will become Bishop Street. At bottom of Bishop Street take right onto Ala Moana Boulevard. We are in the building on the corner of Ala Moana and Bishop. The driveway will be immediately after you turn, head down into the basement for guest parking.
From East Oahu: You can use H1 Freeway to the Vineyard Exit and take a left on Pali Highway towards the ocean. The road becomes Bishop Street. At the bottom of Bishop Street and Ala Moana Boulevard turn right. The driveway into the building is on Ala Moana Boulevard only. After turning right on Bishop, the driveway is approximately 50 feet from Bishop Street. Go down into basement for guest parking.
You may also take Ala Moana Boulevard heading west.
When you come out of the parking elevator, look for the Fort Street Tower. It is the one with the Cookie Corner store. Take the elevator to Suite 307.
We validate parking.
PHONE: (808) 518-4487
FAX: (808) 202-2028
E-mail: [email protected]